CNC Sales Engineer
CNC Sales Engineer – Manchester City Centre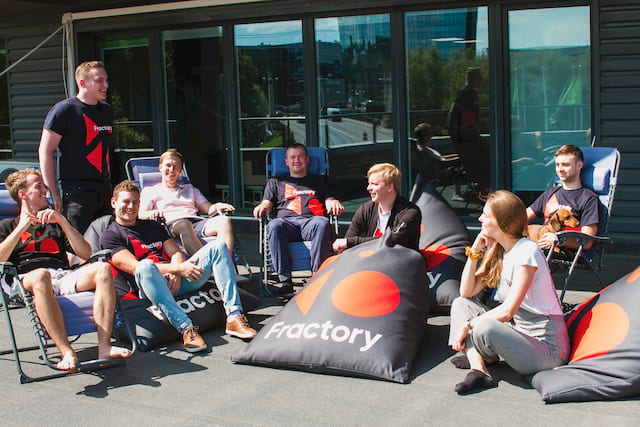 Fractory is a fast growing on-demand manufacturing platform. Hundreds of thousands of products have been produced by our manufacturing partners and delivered to clients in more than 15 countries. We are here to shift the paradigm in manufacturing outsourcing – to make it more efficient, more accessible, faster and sustainable. We are constantly expanding to new markets and are now looking for someone we can trust to take our business to the next level in the United Kingdom.
Your role in our business will be to work with the incoming requests, both through the platform and via any developed clients you have found and made in-roads with to ensure they get the best out of Fractory. You're there to make the process smooth and easy.
You will
Be part of the CNC machining department at Fractory
Pick up on incoming quote requests, reviewing the design files for CNC machining
Consult with the end client and troubleshoot any file issues
Provide production consultation and feedback
Manage your own time effectively to build a long-lasting pipeline
Establish and maintain relationships with customers
Provide customer feedback to the dev team for further improving the platform
We'd like you to have
Strong communication and relationship building skills
Forward-thinking, "let's do it" attitude
Previous experience in CNC machining and cost estimation
An understanding of CAD/CAM programs is essential
Bachelor of Engineering or equivalent
What's in it for you?
Competitive salary and motivational package. No corporate BS.
Rewarding monthly sales bonus
Office in the centre of Manchester with flexible working possibilities
Team events – both indoor and outdoor activities
International team
Our 3 founders started the idea of Fractory to make a difference. This has also been one of the key drivers in growing our team. Everyone here is working for the same goal of making manufacturing smart. We are passionate but down-to-earth, creative but realistic. We love to take on challenges because we see the fun in it… and we love to have fun!
If you feel like you could take up this challenge, go ahead and apply.
Send your CV to career@fractory.com