So we promised you a few new features coming in the first half of this year. We are now underway and the first tasks have been completed to make your experience a little more convenient again.
January Updates
A few updates have been implemented already.
Project Reference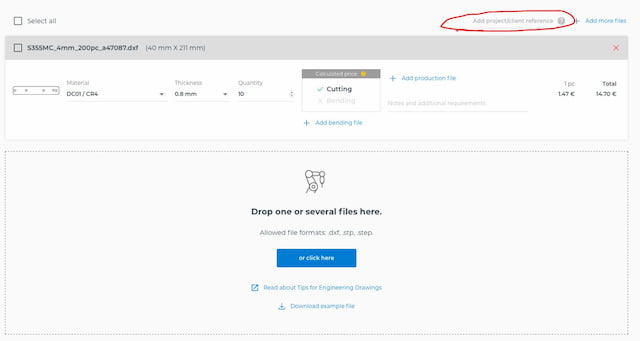 You can now name your own projects. In order to do that, just add a project reference.
You can also use the project name in the quotes and orders view to search for a certain project.
Filtering Options
There are more options for filtering the quotes and orders view now. This will help to sift through the different projects more easily.
Up to £5k for Automatic Orders
As you have probably noticed, our automated prices are capped. The cap was set at £2k previously but stands at £5k now.
Better Reading of Files
We have improved our system. It can read the uploaded DXF and STP better than before.
What Next?
Over the next month, we are looking to implement a few very important changes:
Tapping and countersinking available for instant quotes
Surface coating available for instant quotes
Automated quotes for tube cutting
Add CNC machining services to our list of capabilities