I went to a conference a few months ago. One of the performers, a lean manufacturing and digitisation specialist, said that seeing a successful implementation of digital processes is something he sees… Never.
Why? Because many of the manufacturing companies he was talking about don't even have a website. They are far away from the digital world. They haven't mapped their key processes for a lack of need. Therefore, they cannot tell you what are the places to save the most time at and what should remain manual work.
"Hello! One AI and a blockchain for me. Please and thank you!" This is the endearing way how Ron Swanson ordered his waffles. Unfortunately, it doesn't really work with digitalisation. So what are we left with? From having no website to making the jump to a digital and automated world with the help of an outside specialist who has never seen a successful implementation of such systems.
I bet this is the point where you'd like to say it's easier without digitalisation.
Not Everything Needs Your Focus
While it may seem logical to stick to your own proven ways, your competitors are gaining an advantage over you by implementing new practices. You can fight it by making a gradual transformation towards a digital world. Or keep it even simpler by automating a few tedious tasks. You only need to realise the following.
First, you need to accept that computers can do many of the things you're doing at the moment. You're not crucial to every operation. CAD program implementation took us forever and there must have been loads of people saying that they aren't trustworthy. Healthy skepticism has a tendency to turn into a hampering habit. Let's not be known as the industry always 10 years behind.
Secondly, pinpoint repetitive tasks. Automatisation is something that helps to ease your burden, not take away your job. You just have to recognise some daily patterns as everyone has them. We've talked to hundreds of manufacturing companies and can say with absolute certainty that every supply manager is making dozens of decisions a day that could be automated. Gather data to make it work for you!
So let's look at some examples the average manufacturing company could do as the first steps towards Industry 4.0.
Drawing Room
This is my own experience. Our manufacturers wanted drawings in .DXF format and STEP files to go. You make the drawings in another format, native to your CAD. Then you convert them to the required file types. This is probably the most pointless work ever. And I've done it one by one for countless drawings.
The first step is to create a script or find an existing program that you can run from top-down. Choosing an assembly, it translates all the related drawing and CAD files. Lowballing the figures, this saved me an hour a week. There were 8 engineers. That equals to 2.5 months of work for one engineer over the course of a year.
We were now able to see the benefits a visualise the next steps. Not long after, we moved on to an ERP system to track the process of each project from engineering to sending out the physical products. But the initial easy steps were crucial because ERP implementation was really difficult. We just realised how much we can gain from a successful integration, so we kept working and defining our needs.
Warehouse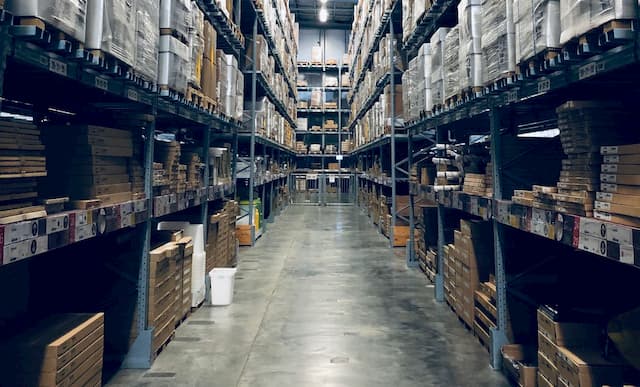 Everyone working in or close to production has felt this problem – running out of something. What are the possibilities of fighting it? Maybe your workers should tell the floor manager, if you're running out of S275 sheets? Doesn't usually work well. Maybe you should order 20 sheets every month? But the usage rate varies from 2 weeks to 2 months.
A way to simplify your job is using the data you've gathered over time. Instead of relying on your own knowledge, you could make an easy Excel table that uses past experience to predict the future. Every time you order something, you insert the amount into the table. Using our S275 sheet example, the cell paints yellow when 2 weeks has passed to inform you that the material may be running out.
You can then go and check the real situation on the floor. May not seem like much but consider that S275 is not the only material in stock. And each materials has different usage rates which are always updated in your clever table. Automation means that something is done without thinking. And now you can monitor your stock numbers without putting much thought into it. A half-automated system using basic computer skills.
Manufacturing
At best case scenario, your supply guy has some good connections so his calls and requests are answered quickly. Still, he is doing it all manually.
First, he can set up a few different e-mail templates which fill in the material quantity blanks according to an Excel file. Then he can monitor the e-mail open rates and times using YAMM, so he can exclude people who are unwilling to give quick answers. But the templates work for standard orders only. And production is moving more towards custom solutions. This means a stream of calls and e-mails that, on average, takes 4 days to have a set of competing offers on your table.
Now, this is where our Industry 4.0 solution comes in. And it's without any fees or a steep learning curve. He can now just upload the drawings onto Fractory's platform and get an instant laser cutting quote. This quotations is given with your needs taken into account – materials, location, delivery time, etc. You get the best possible price while satisfying all your needs, from a list of 25 manufacturers. And the list is constantly growing. That's a whole lot of thinking that you don't have to do any more.
Make It Easy
None of those tweaks is anything major, while still classifying as automation – you're not wasting your resources on thinking about those mundane tasks.
Industry 4.0 and digitalisation only seems like some insurmountable task. The key is breaking it down and keeping it simple at first. I am sure those will later be known as the initial baby steps towards Industry 4.0. And even if they will remain the only steps, you've still just stepped past quite a few of your competitors.