Supply Chain Specialist UK
Supply Chain Specialist – Manchester, UK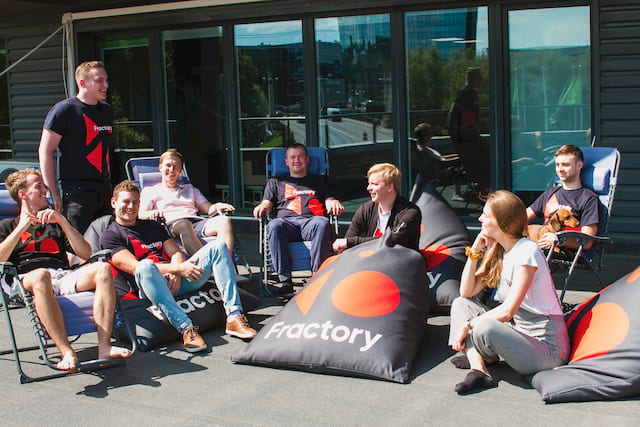 Fractory is a fast growing on-demand manufacturing platform. Hundreds of thousands of products have been produced by our manufacturing partners and delivered to clients in more than 15 countries. We are here to shift the paradigm in manufacturing outsourcing – to make it more efficient, more accessible, faster and sustainable. We are constantly expanding to new markets and are now looking for someone we can trust to take our business to the next level in United Kingdom.
Supply Chain Specialists are highly organised and detail-oriented individuals who know how to manage overlapping projects, keep track of deadlines, and efficiently use their time. They are strong analytical thinkers with problem-solving skills and mathematical abilities, but they are also great communicators who are persuasive and good at negotiating. In order to achieve success, a Supply Chain Specialist must take initiative and be able to identify opportunities for improvement.
You will
Handle order management from production to logistics
Find efficient solutions to production and logistics related issues
Provide the manufacturer with comprehensive production-related support, including technical advice if needed
Maintain and build relationships with manufacturing partners
We expect
Proficiency in Microsoft Office and/or G Suite applications
Some knowledge of ERP systems
Experience reducing cost or improving efficiency in previous jobs
Some experience in using CAD software (fabrication industry experience is a big plus)
Desire to grow with the team
Compensation & Benefits
Competitive salary and motivational package. No corporate BS.
Competitive salary
Office in the centre of Manchester
Team events – both indoor and outdoor activities. International team.
Our 3 founders started the idea of Fractory to make a difference. This has also been one of key drivers in growing our team. Everyone here is working for the same goal of making manufacturing smart. We are passionate but down-to-earth, creative but realistic. We love to take on challenges because we see the fun in it… and we love to have fun!
If you feel like you could take up this challenge, go ahead and apply.
Send your CV to info@fractory.com