Supply Chain Specialist
Supply Chain Specialist: Manufacturing Production – Manchester City Centre
Basic Salary – up to £25,000 DOE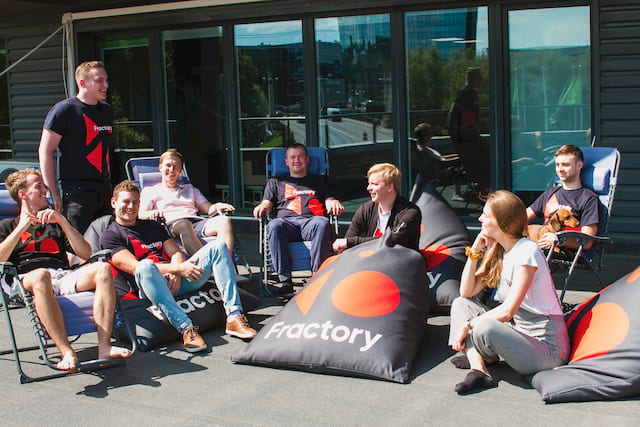 Fractory is a fast growing on-demand manufacturing platform. Hundreds of thousands of products have been produced by our manufacturing partners and delivered to clients in more than 15 countries. We are here to shift the paradigm in manufacturing outsourcing – to make it more efficient, more accessible, faster and sustainable. Part of keeping this service fast and efficient is making sure the supply chain is run like a well-oiled machine.
Common traits of a Production Coordinator in the manufacturing world – highly organised and detail-oriented individuals who know how to manage overlapping projects, keep track of deadlines, and are masters of 2nd-party supplier relationship management.
In a nutshell, keeping multiple plates spinning and taking care of business is a second nature to them, but they are also great communicators who are persuasive and great at working with people and building relationships. If this sounds like you, this could be a great move for you.
You'll be responsible for:
Providing manufacturing with all relevant customer requirements including CAD drawings.
Investigating production issues and product non-conformance.
Conducting root cause analysis to identify and resolve issues.
Reviewing jobs that are available for production and engaging the production network to ensure they pick work up quickly.
Liaising with logistics to ensure customers' components are picked up and delivered on time.
Supporting with supplier on-boarding and auditing.
We hope you have…
Proficiency in Microsoft Office and/or G Suite applications.
Some knowledge of ERP systems.
Experience reducing cost or improving efficiency in previous jobs.
Some experience in using CAD software e.g. SolidWorks/Fusion 360 and interpreting the drawings.
A commercial understanding of how fabrication works and exposure to working within a fabrication environment is a big plus.
What's in it for you?
Competitive salary and motivational package. No corporate BS.
Office in the centre of Manchester
Team events – both indoor and outdoor activities, and international travel
Flexi-working
Our 3 founders started the idea of Fractory to make a difference. This has also been one of the key drivers in growing our team. Everyone here is working for the same goal of making manufacturing smart. We are passionate but down-to-earth,
creative but realistic. We love to take on challenges because we see the fun in it… And we love to have fun!
If you feel like you could take up this challenge, go ahead and apply by sending your CV to career@fractory.com.