Welding Services
Welding services by Fractory help you to complete your projects on time, whether one-off or serial manufacturing. You can rely on us for the full service from cutting and bending to welding and surface coating.
Capabilities

Available processes
MIG/MAG welding, TIG welding, robot welding, spot welding, soldering, brazing

Maximum material thickness
Trusted by

37,000+

Engineers

Welding Quote
Getting a quote for your engineering project is simple. Just send us an email with all the relevant information, including drawings, and our engineerings will answer with a quote.
The lead time depends on many factors – what manufacturing and welding processes are used as well as the total volume. Contact us with your enquiry.
Why Work with Us?
We are not only a welding company, we are a manufacturing company. Thus, we are able to help with all the different stages of a project, providing reliable expertise throughout the process for our customers and also taking care of administrative tasks.
Our team boasts more than 10 account managers experienced in the manufacturing industry with the focus on being a business partner rather than just a subcontractor.
Fractory has a wealth of experience, providing services for a wide range of engineering industries, including clients from industrial automation, aerospace, construction, etc.
Our welding partners include manufacturers who follow ISO 3834 quality standards. We can also provide the EN 1090 certificate required for the production of load-bearing steel structures used in the construction industry.
MIG/MAG Welding Services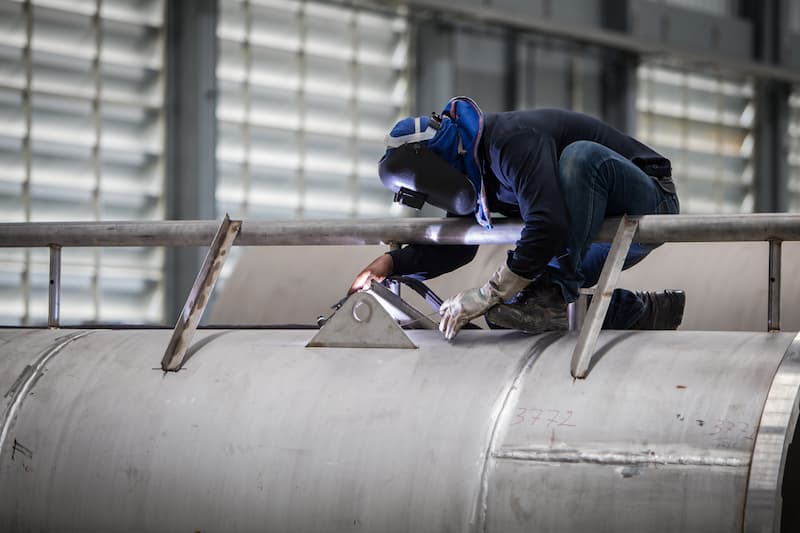 Probably the most common welding process in engineering, MIG creates an electrical arc between a filler material (electrode in the spool gun) and the metal that acts as a cathode. The arc creates heat to melt the electrode wire while the shielding gas protects the molten metal from atmospheric elements. Once the heat gets removed, it solidifies and becomes a weld.
MIG welding (also known as GMAW or Gas Metal Arc Welding) services are a very common way for joining two metals. Its strength comes with the variety of metals suitable for MIG/MAG as well as the high max thickness capabilities while maintaining high quality.
TIG Welding Services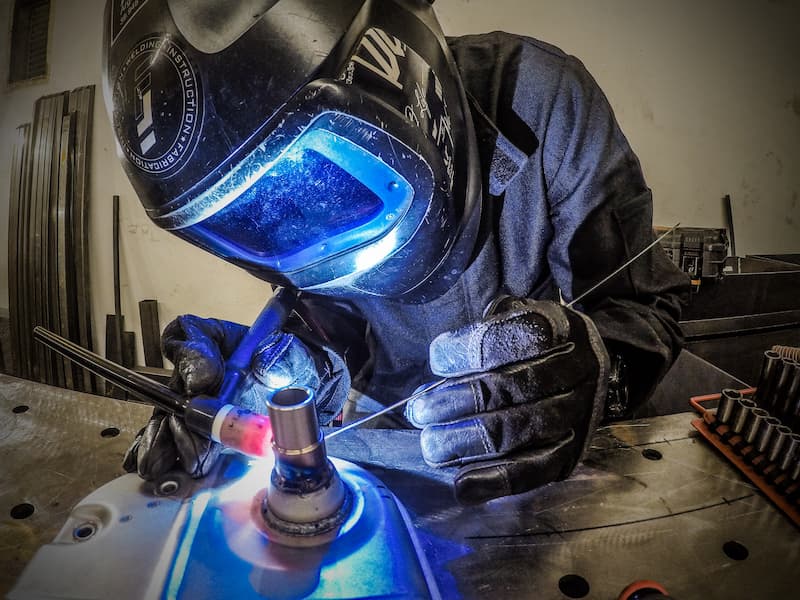 TIG welding services use a pointed tungsten electrode that creates an intense arc. This allows for great accuracy that is much needed for high-quality precision welding.
TIG welding process (also known as GTAW or Gas Tungsten Arc Welding) uses a non-consumable tungsten electrode, meaning that it melts the base metal (the electrode itself does not melt). When filler metal is required, it must be added separately to the weld pool. Similarly to MIG, shielding gas is used to protect the weld.
This process allows for very high quality but also puts more requirements on the metal and the cleanliness of the weld and working area. It is most suitable for stainless steel and aluminium welding.
Robot Welding Services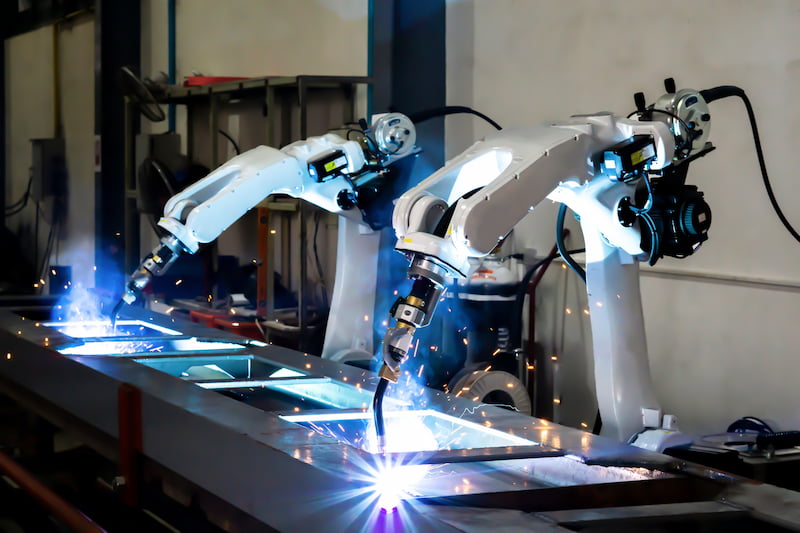 Robot welding is recommended when performing high-volume, repetitive welding tasks. Compared to manual welding, welding robots produce more parts in less time while minimising scrap and achieving better quality with repeatable accuracy.
Welding robots can perform a wide range of welding processes like arc welding, resistance welding, spot welding, MIG welding and TIG welding to name a few.
The setup costs for welding robots can be quite high so it only makes sense to utilise the capabilities of Fractory's manufacturing partners for your series production.
Ordering & Delivery



Welding FAQ
Can I bring my own parts for welding?
We only work with projects whereby Fractory takes care of the whole process, including the manufacture of parts.
What metals can you weld?
Our services are available for a wide range of metals, including carbon steel, stainless steel, aluminium, brass, etc. Our welding services are also suitable for welding sheet, tubes and pipes.
Do you do the work in-house?
Fractory has a network of partners whose processes and services have been audited by us. This includes workplace safety, equipment standards, etc.
What welding technology would suit our needs?
The choice of welding process depends on various factors – choice of metal, thickness, visual requirements, etc. If not sure, consult our in-house engineers.