Sheet metal folding is a very common forming method used to give the desired shape to structural steel, stainless steel, aluminium, etc. parts. A press brake is used to give the final shape to a part. It is important to bear in mind that bending is done after the cutting process. Therefore, you have to keep some design tips in mind.
Metal bending is possible for sheets (up to 6 mm) as well as plates (anything above). The possibility of executing a job depends on the manufacturer's capabilities – maximum bending edge length and pressing force. Thicker materials and longer bending lines need more force. Whereas 200-ton pressing force is enough for most jobs – it can, for example, bend a 2 m line with a 10 mm thickness – you sometimes need more. Fractory's metal bending capabilities reach up to 1000 tons.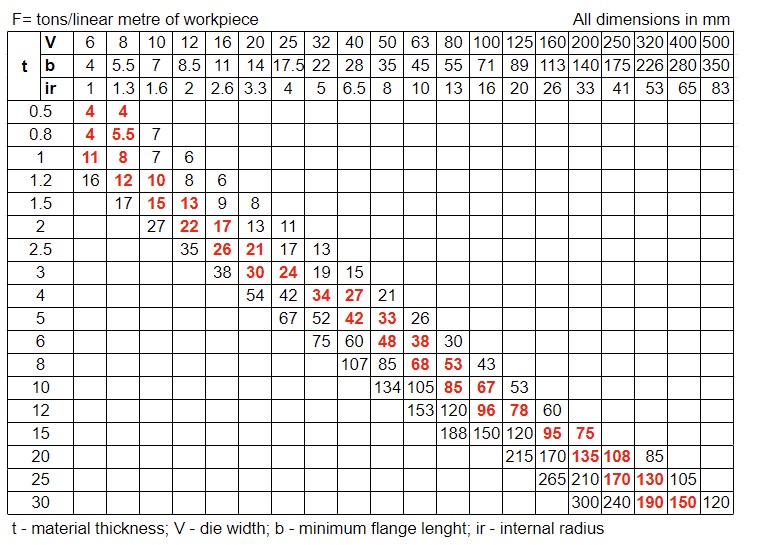 The calculations for tonnage requirements are based on the bending force chart above.