Laser Cutting Service
Online laser cutting by Fractory makes ordering this essential service so easy. This metal cutting method allows great flexibility, accuracy and top quality. It makes it possible to cut very complex shapes. Automated laser cutters need little manpower. Combining its autonomous nature to its swiftness, Fractory's online laser cutting service allows to keep your project costs low.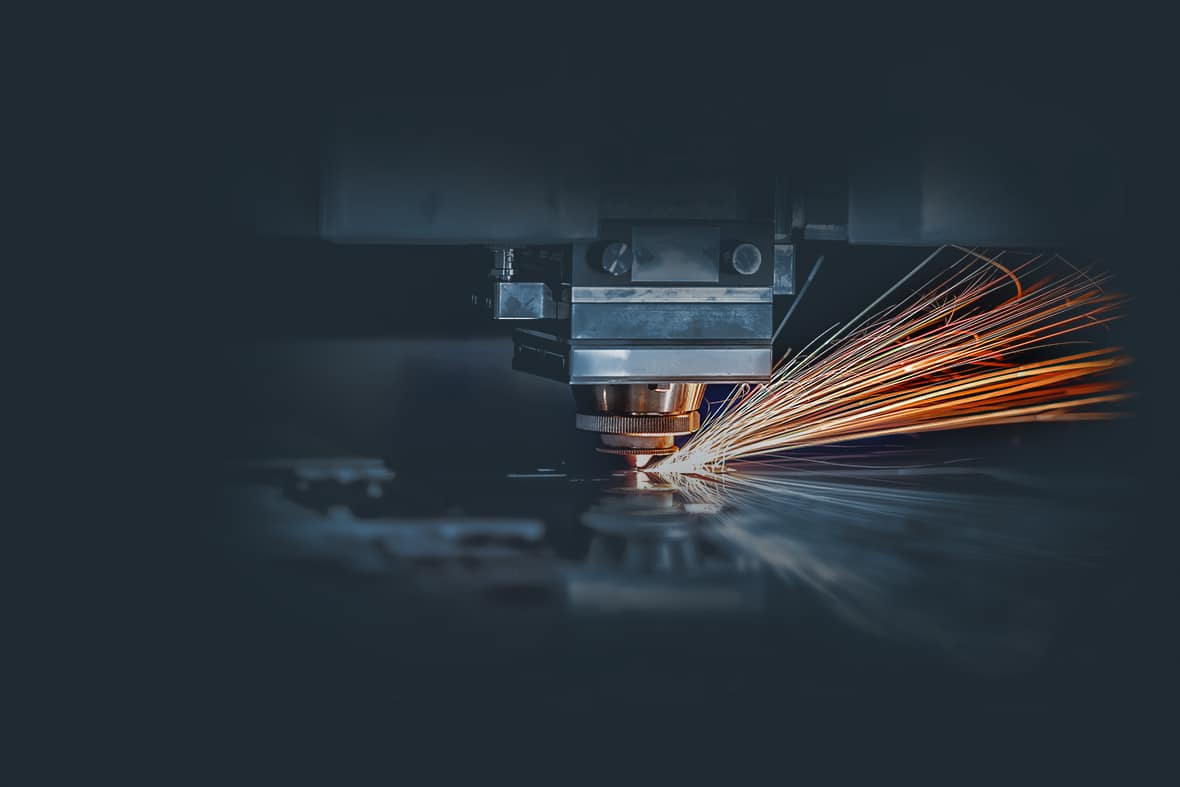 The accuracy tolerance for positioning is +/- 0.1 mm. Thermal effect on the material is small, therefore it is possible to cut small holes with a minimum diameter of 1/2 the material thickness as well as holes that can be threaded after cutting without requiring additional machining. The cutting line width it is smaller than 0.5 mm for most materials.
Fractory's manufacturing network offers lasers that can cut a number of materials. These include carbon steel, stainless steel, high-strength steels (Raex, Weldox, Hardox, Domex) as well as non-ferrous materials like aluminium, brass, copper and titanium. For metal plates thicker than 20 mm, see more about our plasma cutting capabilities. Aluminium cutting has its own rules.
Our Capabilities

Cutting area
Up to 2000 x 6000 mm

Maximum material thickness
Laser sources
CO2 laser up to 5 kW; fibre laser up to 10 kW
Repeatability
Ps: +/- 0.05 mm
Positioning accuracy
Pa: +/- 0.1 mm
How to Order?
Uploading your CAD files onto our platform gives you instant pricing. You can submit the files here. If you want more info, feel free to check out our tutorial page for laser cutting quotes online.
What is Laser Cutting?
Laser cutting is a thermal cutting process where the cut is made using an amplified light beam – laser. A high-power laser is specifically directed to cut metals for accurate results. Laser cutting can be used for any metalwork, including industrial applications. It is more precise and less energy-consuming than plasma cutting, but is more limited when it comes to cutting thick materials.
Fractory's laser cutting service offers CO2 and fibre lasers. While both use concentrated laser beams, the beam generation process uses different mechanisms. If you want to read more on that, open the hyperlinked article.
Metal Laser Cutting Service
Although laser cutters work with all kinds of materials, including plastics, wood, etc, Fractory's online laser cutting service only focuses on different types of metal. Therefore, we include a list of most common metals with their maximum recommended thickness for getting the best quality results:
Construction steel – up to 20 mm
Stainless steel – up to 20 mm
Special steels (Hardox, Strenx, etc.) – up to 20 mm
Coated steel – up to 5 mm
Aluminium – up to 12 mm
Copper alloys – up to 5 mm
Online Laser Cutting

Adding your metal cut part drawings to the platform
Laser cutting online makes quick pricing possible. You can get an instant quote for your STP part file or DXF drawing. There's no more need for detailed drawings. Thus, you can save a lot of time by skipping the drawings part of an engineer's job.
Online laser cutting's pricing algorithms make it possible to design things keeping cost in mind. Also, it helps you to see how the prices change for scaling up the production. Ordering from Fractory ends up with our algorithms choosing the best suited manufacturing partner. The choice depends on a manufacturer's availability, location, expertise, etc.
As our system knows all this info, we can reduce lead times, provide competitive prices and find a manufacturer with the right expertise for any project.
Advantages of Laser Cutting
As already discussed, laser technology has an edge over other cutting methods when it comes to certain qualities. All those can work for your cause, if you are aware of them.
The main advantages of laser cutting:
Great flexibility – One sheet may have 100 different cuts without having to change tools. Also, it is possible to cut all kinds of intricate shapes.
Precision – Accuracy of+/- 0.1 mm gives the possibility to really cater to your most demanding needs. This kind of precision also ensures high quality.
Repeatability – +/- 0.05 mm ensures close to identical details.
Speed – Laser cutters are known for their speed, especially when cutting thin metal sheets.
Saves money – The machines are getting more energy efficient. Shuttle tables reduce the need for handling which means less need for manual labour. Smaller manufacturing costs result in lower priced details for the buyer.
Saving time – Laser cutting is automated. Therefore, it is the machinery that reads the drawings. The drawings only need to include cutting lines. This saves a lot of time in the drawing room.
Small areas of HAZ – The heat affected zone is an unwanted byproduct of thermal cutting methods. As laser cutting has a small cutting kerf, the heat is not dispersed as heavily as with other cutting methods, leaving a smaller HAZ.