Although AI is definitely an exciting topic, it has become a bit of a buzzword lately.
While many companies are promising to deliver fully autonomous solutions that provide actual value, there is often little end result.
Luckily, in the midst of this promise-land, there are some companies who have working products ready to hit the streets. Or shops.
BotsAndUs is one of our customers who is doing exactly that. As artificial intelligence is surely interesting for every engineer, we decided to ask their CEO Andrei Danescu a little about their robots and what they are able to do.
Andrei, what is your background in engineering?
I studied Electronics and Robotics in my BEng and then Motorsports as a Master at Cranfield University. But I have been a "maker" all my life, building my own speakers since I was 11, robots since I was 14-15 and then cars and car parts after 18.
This passion for creating tech also pushed me into learning so many other subjects and skills in order to understand everything regarding my projects end to end. This includes both hardware and software.
Your journey even took you to Formula 1. What were your responsibilities there?
In F1 I worked as a Control Systems Engineer. I would travel the world with the team and make sure all the electronics systems on the cars performed flawlessly across the racing weekends. It was an extremely stressful, yet very fun and rewarding experience.
Why turn to entrepreneurship after such an illustrious career?
I always knew I wanted to have my own company and build something that changes the world.
Robotics is the industry that will absolutely revolutionise the way we do things and how we work, so that us humans can save time and work on the things that matter most!
How did you come up with the idea for BotsAndUs?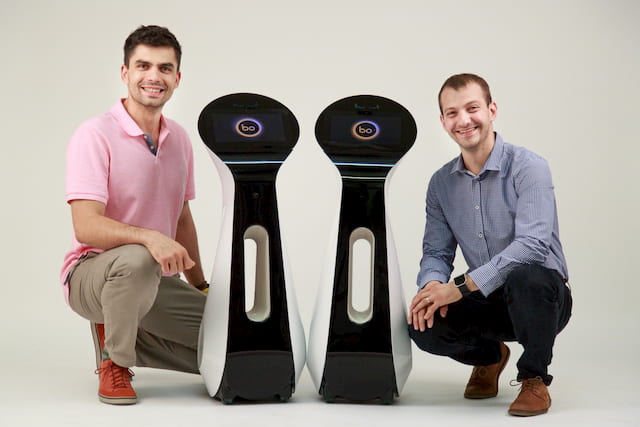 It was actually one of my co-founders that suggested we use an autonomous robot prototype to support the retail industry. Things have evolved massively from then.
You said "Everyone is seemingly in AI". How difficult is it to actually make a working product in this field?
AI has become the buzzword of the decade. AI, blockchain, machine learning…. From actually saying it to doing it, there is a very long, arduous way.
For a product to actually claim that it is a "robot" or that it is "AI", it must operate fully autonomously and be based on a great amount of data. So it is hard but half ways should not be accepted.
How far is the project?
The project is actually a whole company with a team of 9 people.
The robot is fully working and has been deployed publicly. More and more customer premises are using it now.
What are the first ways to implement your robots?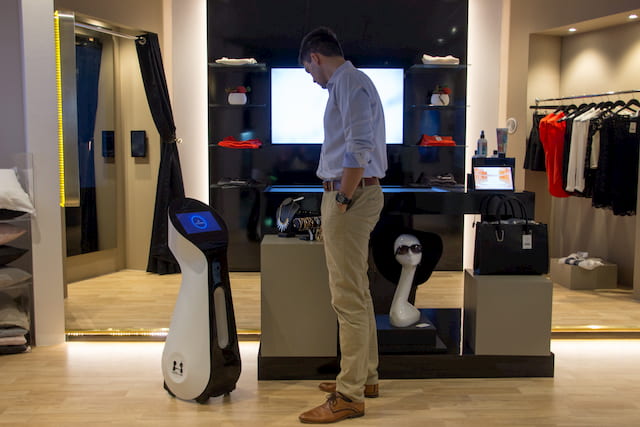 The first use-cases are in customer service and retail operations. After that come passenger support and guidance within travel hubs such as airports.
And where could we see them in the future?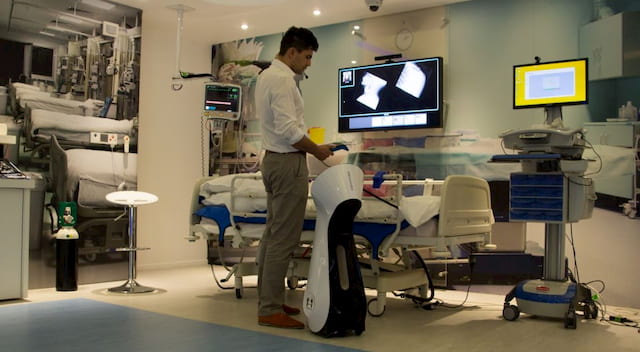 Hopefully everywhere. We want to take robots out of the cages and bring them into day to day public environments. Thus, people can get used to them and use the help of robots for their own benefit.
As a tech enthusiast, are you always looking for new solutions in the industry?
Absolutely. My mind is always on the next step and the next big thing.
But I try to keep a clear head. This helps to keep the focus on delivering a product that brings the biggest value to our clients and their customers.
You also found Fractory. How has our service helped you?
Yes, I think I just stumbled upon it on Instagram and tried it out.
Since then, we've been using it because the cloud manufacturing platform actually helps us to dramatically reduce iteration time and development costs.