We contacted one of our customers, JLC Group, to enquire about the ways to satisfy the needs and requirements of sectors known for their high demands. And to learn about the principles that ensure a company never runs out of work.
What does JLC Group do?
JLC Group are a multi-disciplined UK engineering company who design, install and maintain specialist systems. These range from bomb blast doors, intelligent access control systems to fixed electrical ground power.
More recently, we launched a package of Covid-19 solution to enable organisations to protect their employees, customers and students, depending on their field of operations.
Combined, our team has more than 200 years of experience in producing solutions for complex problems. The in-house design and manufacturing capabilities allow us to create custom products to suit our clients' needs.
What are the main sectors you serve?
We serve a wide range of sectors – airports, land, marine and rail. The mix is diverse, and each sector contains a variety of business and customer types – from major London airports and RAF bases to colleges, office blocks and residential buildings.
Our engineers have suitable training to offer high-quality solutions to all these industries. The product range has been developed over time, with the latest additions coming in the form of electric vehicles, charging points and Covid solutions.
Increasing the offer-base helps us to go step-by-step and gradually build up expertise in new product segments.
What's your philosophy on innovation?
We are always working to create unique and bespoke solutions, to help many businesses overcome problems, or to ensure they run as efficiently and effectively as possible.
The approach is that no solution is perfect. There is always room for improvement in the form of innovation. This can come from small iterations on existing products or taking a whole new angle on solving a known problem.
How quickly did you realise the Covid-19 situation requires a whole separate line of products?
The main sector we operate in is aviation. Of course, this is one of the industries that was affected right away as the pandemic hit.
So we turned to find solutions for alternative sources of work and combined it with something that needed urgent attention. The focus was on introducing the new line of products as quickly as possible while maintaining our high standards.
What are the most sought-after products in this line?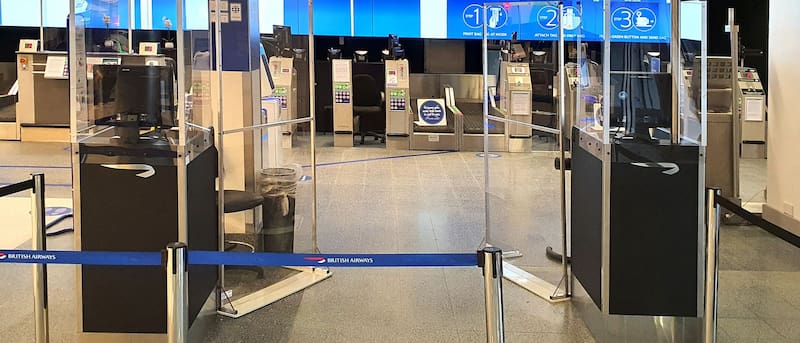 The screens are an area for large demand. We completed projects at several UK airports and as we manufacture in house, we can build bespoke screens. All the dimensions are fully customisable to satisfy the needs of customers.
The key is in finding answers to the main problems while keeping some parts of the solution open to flexibility. This way a single answer can fit many questions.
Any plans for upcoming products?
We are always looking to improve and expand the offering. The plan is to introduce more solutions in terms of electric vehicles to cater to a larger audience and sector demands.
What have you used Fractory for?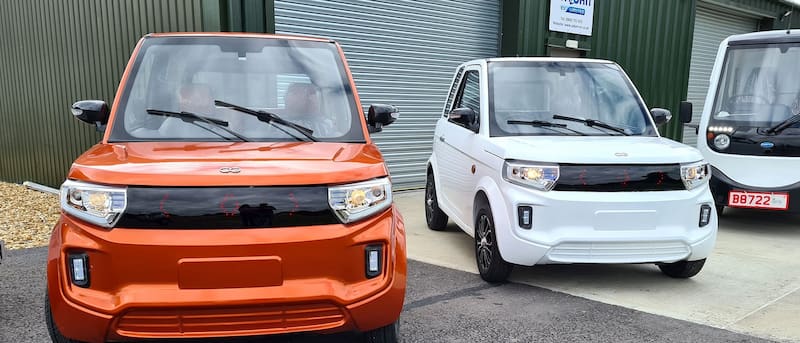 We use Fractory for a number of our products and solutions. All of the laser cut and bent metal work for our new Cable Carrying Alligator comes from Fractory. We then TIG weld in-house the assemblies before sending them out for powder coating to get them ready for the final assemblies.
Lately, we ordered a number of parts to refine the quality of our electric car.
What's your advice to others for staying competitive in the manufacturing landscape?
Always evolve and look ahead to the changing environment. The supplier's sole purpose is assisting the customers, so find the best ways for doing that. Besides replacing and improving products, it entails keeping existing assets fully operational and working efficiently.
Fractory would like to thank JLC for the interesting interview and wish you all the best!