Have you ever wondered who actually does the manufacturing when you order parts from us? Probably so.
Which is why we contacted one of the 25+ manufacturers who takes care of your orders. They have been a part of the network for over 6 months, having first gone through our pre-vetting process.
Meet Yorkshire Profiles Ltd, a partner we are proud to have and whose views align perfectly with ours.
What's the background of Yorkshire Profiles?
Yorkshire Profiles Ltd was founded in 2001 as a waterjet cutting business. The founder felt there was a gap in the market for high quality profiling services in the Yorkshire region.
Over the years, his family joined him in building up the business with their different skill sets. The company's main goals were to provide high quality parts on a short lead time at competitive prices.
As a family business, it has always aimed to be ethical by nature and to provide a support structure to its employees and their families. Sadly, Martin (the founder) passed away in 2017 and the business was continued by his Son and Daughter-in-law.
How have you grown over the years?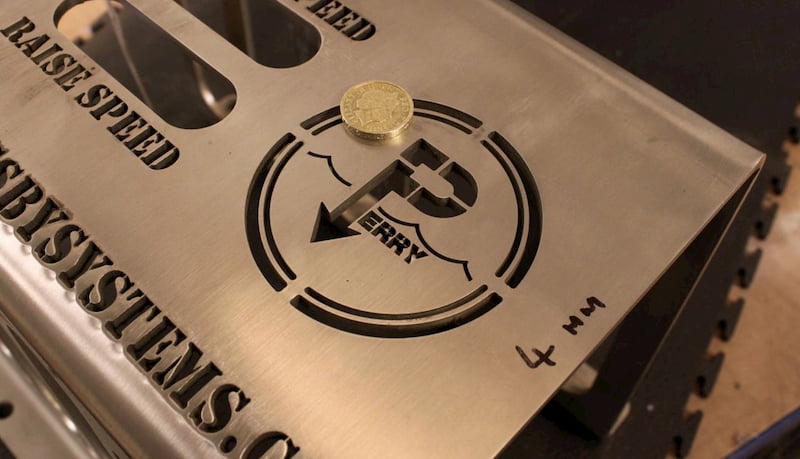 The company replaced its waterjet services with laser cutting in 2010 and has since expanded repeatedly. 2015 saw the introduction of fibre laser cutting, multiple press brakes for metal folding and a fully equipped sheet metal fabrication workshop.
2020 saw investments in the 3rd generation of fibre laser cutting technology and further investments in folding and fabricating capacity. The company became ISO 9001 certified in 2012 and that has allowed us to grow consistently through the demonstration of continual improvement.
By monitoring and acting on customer feedback, the company has been able to build a solid reputation as a quality supplier, which in turn has boosted the order books over the years. As part of the company's policies to risk, there is always a balanced exposure to multiple industries to ensure that as markets grow and contract over the years, there is a relatively consistent level of orders flowing through.
What is the most demanding side of the manufacturing industry?
The expectations are continually increasing, and will continue to do so forever. Every buyer needs their goods faster, with fewer errors, at a lower cost. This is often regardless of the political, geological or economic circumstances locally and globally. It's a good job, we like a challenge!
How is the industry changing as a whole?
Thankfully we have moved away from paper drawings and faxes meaning communication lines between supplier and buyer are stronger. As super-fast broadband has become widespread outside of city centres, more data can be transferred between a larger number of companies conveniently.
This allows for clearer "context" when it comes to manufactured components. We are no longer restricted to just a "flat pattern" and a text description of what needs to happen.
Detailed 3D models can quickly be transferred and even the full assemblies can be provided to ensure that a specification is as clear as can be. The pandemic will accelerate the changes that were already occurring in regards to virtual collaboration through various cloud computing packages.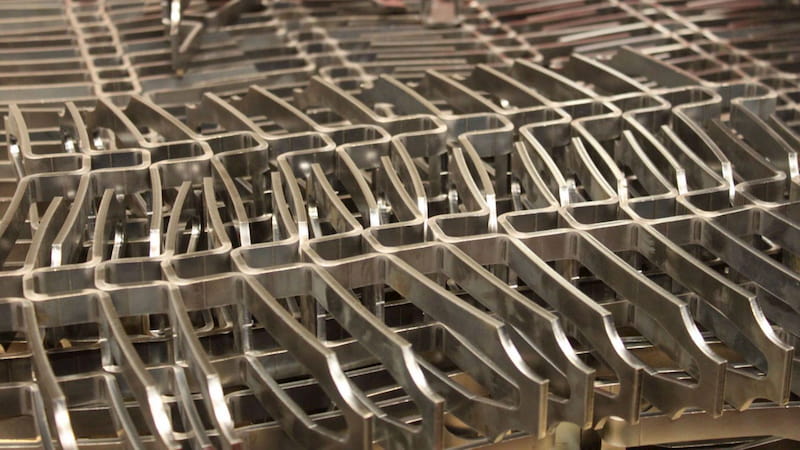 Is automating the customer experience also important?
It is very important to automate the customer experience. As a family business, we will always maintain a "physical" customer experience in terms of a high level of customer service on the phone or face to face.
However, with the demand of needing things faster, this process will become more automated. To put this in context, people used to have to ring a phone number to order something from a catalogue or fill in a form with their requirements and wait for a confirmation or the goods.
Now, we just jump onto our chosen e-commerce site and get what we want (often customised) without interaction with another person and we do not critique the customer experience unless the site is difficult to use or an issue with the goods arises.
We haven't looked back and wished it was more like how it used to be. Manufacturing is moving in the same direction, automated systems can collaborate requirements and costs quickly and provide the end user with a confirmation instantly without human interaction. 
What was your reaction to finding out about Fractory?
The benefits of Fractory stood out immediately. The goals of Fractory are very much in-line with our own objectives and with a wider pool of resources it made sense to connect and collaborate rather than to isolate and compete.
The complete automation of the pricing of cut and folded parts was very impressive, especially given the consistency and accuracy with market trends. With no need for us to update our individual material purchase prices or machine running speeds and hourly rates means there is very little admin from our side.
What has changed about your business since you started working with us?
Since we started working with Fractory, we have increased investments in new equipment to improve capacity and have increased the size of our team to ensure that a larger number of orders can be processed with speed and consistency.
As with any new venture, unexpected issues were created which were logged on our Quality Management System and we are well on the way to resolving most, if not all, of the issues generated with new in-house procedures. This will also benefit our existing client base as our standards are lifted as a whole.
The digital documentation from Fractory is high quality and therefore has lower administrative tasks than traditional orders allowing our office to follow up on other tenders or leads.
What is better for you – a direct customer or a client through us?
It will be important for us to maintain a balance of direct customers and clients through Fractory as part of our risk policies. As of yet, we have no major concerns over any disadvantages of the Fractory process.
There has been the occasional order where client expectations have been unable to be met by physical restrictions of metalworking processes, but the same happens with a similar percentage of direct clients. Fractory does exactly what it claims, it fills in the gaps of capacity and material utilisation beautifully.
How has Covid-19 affected the business? Has being a partner of ours helped?
Covid-19 entered our risk register on 31st January as the highest possible risk. Our proactive approach to risk resulted in us having protection measures in place by early February and an action plan in place for various possibly outcomes.
We had an expansion plan in place for the business and felt confident enough to proceed in April. The potential for a drop in demand expedited our plans to reach out to Fractory.
Surprisingly, the drop that we were expecting never happened and have since had to increase our capacity to accommodate the new levels of orders.
How does cloud manufacturing as a whole impact the industry from an engineer's perspective?
I feel there is a greater sense of community spirit with cloud manufacturing. Historically (and probably considered "currently"), each company would be a competitor, fighting for the upper hand in the market.
With cloud manufacturing, each supplying company can be a "node" of a larger network capturing however much or little they wish of the "network demand".
Collaboration of ideas, manufacturing processes and future possibilities reaches a wider skill set than what has ever been possible before. This all feeds back to the most demanding side of manufacturing, "Every buyer needs their goods faster, with fewer errors, at a lower cost."
And finally, what is your vision for cloud manufacturing in the future?
One of the challenges facing manufacturing businesses is the difficulty "working from home" or not being able to attend a site due to distance or restrictions. Because of the pandemic, more companies will improve their IT infrastructure so databases and file systems are cloud based. This will then assist with connecting the supply chain with automated documentation processes and data transfers eliminating "generic" admin tasks (and therefore data entry errors).
As companies begin to build large interlinked datasets of manufacturing processes, we could then entertain the idea of machine learning not only costing the process for the end client, but creating recommendations for which processes to use or design changes that will improve manufacturing times and costs, all without human interaction.
But the one area that I'm really looking forward to, is augmented reality becoming more available and affordable. The ability to guide another person through a manufacturing process or an engineering task remotely and importantly to a real-world scale will accelerate knowledge and skills in the manufacturing sector, which in-turn will improve efficiencies and reduce errors or mismatched expectations.
We will soon live in a world where you go online to your preferred e-commerce site and order something to be manufactured to your requirements, add to cart and receive it the following day like any other consumer good, and it will feel normal.