Nebulus Design is one of our earliest recurring customer from the UK, even from the days when all our manufacturing partners were on mainland Europe. We had a chat with Nigel Jenkins who runs the company. He's doing some interesting stuff, have a read yourself!
What's Your Background, Nigel?
I come from quite a different background to most of your customers I guess. I studied computer programming, specialising in real-time graphics and user interaction, and don't have any specific training in mechanical or product design.
I started Nebulus Design 17 years ago, initially as a computer programming consultancy. Most of the projects were fairly large long-term contracts wholly focused on graphics programming, 3D design for simulation and app building.
How Did All This Lead to Building Physical Products?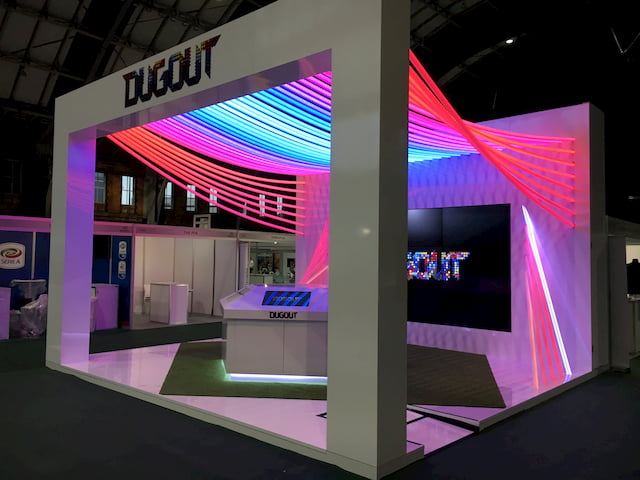 Tinkering with electronics and making small devices to solve a problem has always been my passion. Since the release of the Arduino electronics platform, I've been able to actually make good working prototypes. My hobby resulted in getting a couple of high-profile projects in electronics and lighting design.
The success of these projects meant a lot more came through creating the control systems for physical builds. This work took me to workshops full of saws, CNC machines and working with inspiring model makers.
All that re-ignited my passion for design and building. That, in turn, led to increasingly technical home-made projects – an A2 laser cutter, lighting designs, a remote control robot platform and now a mechanical plotter.
Can You Tell Us More About Nebulus Design's Ongoing Project?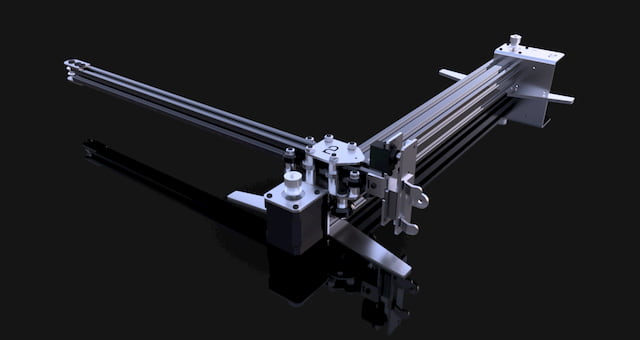 Sure. I built the initial prototype of the plotter using off-the-shelf Openbuilds components. I only needed a few custom parts which were all handmade. The prototype worked really well and was popular among friends and colleagues. With that encouragement, I thought it would be a good candidate for a crowd funding project.
Therefore, I reworked the whole design to give it a more sophisticated look. Of course, that meant ditching the generic standard parts for custom plates, custom electronics boards to fit the build and no more laborious handmade parts. And then started the merry-go-round to find a fabricator.
And How Did You End Up Finding Us?
I went knocking on quite a few doors. All of the people I contacted either failed to reply, cost an absolute fortune for a small batch of parts or were generally unhelpful about getting the parts made. I found that small-scale manufacturing is not a particularly friendly world. I was pretty much on the verge of giving up when I accidentally came across your online sheet metal manufacturing service.
How Did It Work Out?
The system was tremendously easy to use. Getting instant feedback on the costs for the flat plates made refining the design simple, and gave me direct insight into what costs are involved. I just uploaded the drawings and got the results in a blink of an eye. The prices for the parts that required bending came back very quickly, and with really good feedback.
It was perfect for getting a few prototype sets made, but I could also use the site for estimating the costs for scaling up to 10s or 100s of units, should we choose to do a crowd-funding campaign.
The initial prototype set I ordered worked out great and I have 4 working plotters, 2 of which are out in the wild with testers. As with most projects, there were some things that could be improved, so I've modified the design based on feedback. The next batch of parts by Fractory will be in by the end of the week.
What Does the Future Hold for the Mechanical Plotter?
Hopefully these new parts will get us to a position where the first version of the plotter is complete. After that, I can work on finalising the software to run the plotter. All going smoothly, you will be able to take part in our crowd-funding campaign. Just keep an eye on us through Instagram.