Tube Laser Cutting
Tube laser allows you to cut different profiles of steel, stainless steel, aluminium, copper or brass with great flexibility. Profiles can be round, square, oval, rectangular and even L-profiles and H-beams are suitable for tube laser cutting. The only limiting factor in profile selection is its external dimensions – a tube's external diameter or a profile's diagonal should be between 12….330 mm.
Laser tube cutting has many advantages over mechanical cutting processes, such as sawing or drilling. Those advantages ensure greater productivity and production flexibility as well as higher precision.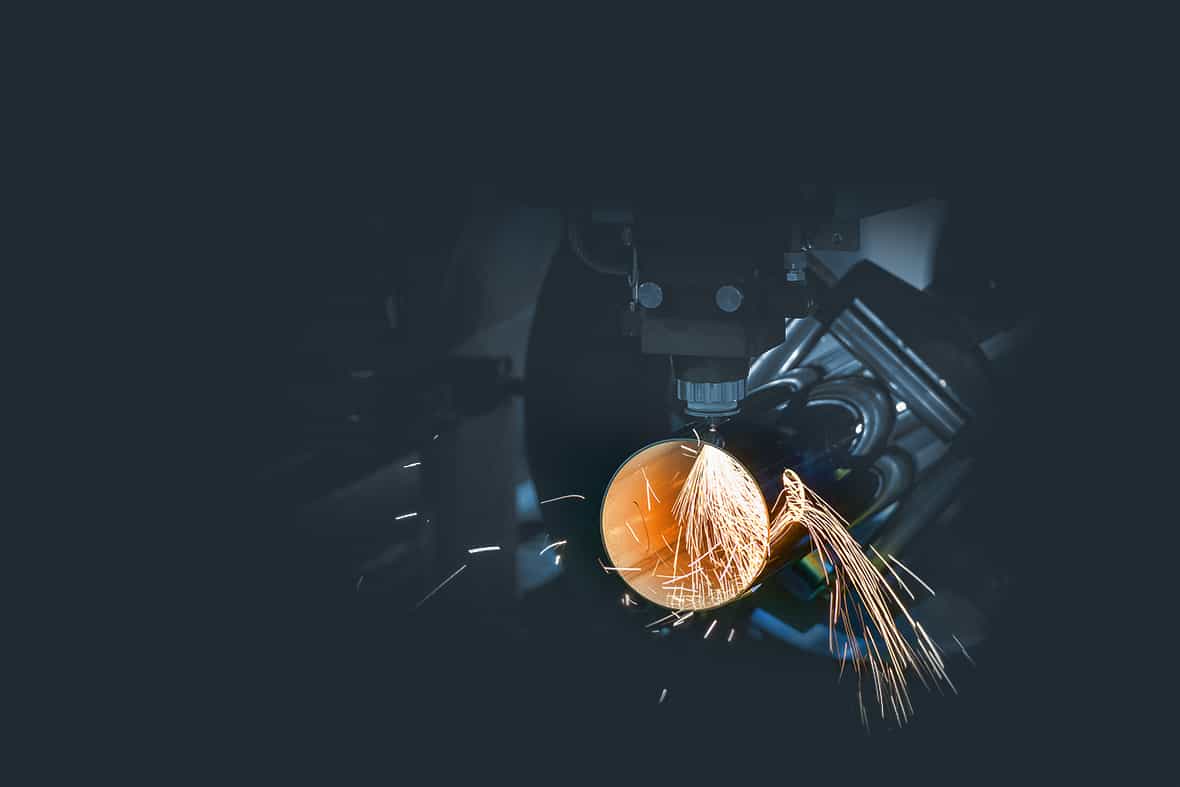 Maximum tube length
Up to 6 m

Diagonal of tube
Up to Ø750 mm

Rectangular
Up to 750 mm diameter

Maximum material thickness
Positioning accuracy
Pa:+/- 0.2 mm
How to Order?
Our automated platform gives instant quotes to only sheet metal cutting and forming. Therefore, we kindly ask you to send your requests for tube cutting to our email.
What is Tube Laser Cutting?
Tube lasers are, in principle, regular lasers. This means that they also use amplified laser beams for cutting. Both CO2 and fibre lasers are available, so the use of cutting gases depends on the exact method. Fractory's manufacturing partners also have both options available. It is important to keep in mind that some reflective materials are preferrably cut using a fibre laser.
Although regular laser cutting machines can be fitted with some adjusted equipment to cut metal tubes, they are not comparable to tube lasers. The quality, precision and productivity that laser tube cutters are known for, is only achievable using designated equipment.
3D Laser Tube Cutting
We have talked about laser tube cutting engineering principles. One of them is the "cut to normal" rule, meaning that your 3D models should only include cuts that are normal to the metal surface. While it is the preferred design, it is possible to perform all kinds of cuts. The "cut to normal" design just has more capable producers, meaning a possibility for a lower price.

Left – cut to normal with flat head; right – 3D tube cutting
The capability to perform angled cuts depends on the tube laser's cutting head. A traditional fixed head, which is still more common, can only execute normal cuts. 3D cutting heads, though, are becoming more widely spread. They make angular cuts possible. This can produce more snug fits, chamfers for welding, etc. Fractory's network of partners includes various manufacturers with the capability of 3D laser tube cutting.
Tube Laser Cutting Uses
Fractory's tube laser cutting service offers you a vast array of options. If used boldly, it greatly enhances the possibilities at your disposal. Hopefully, the video by Trumpf gives some ideas.
While there are some solutions that probably need a few tests before successful implementation, there are others that are more commonly used. Aside from the obvious bolt holes, using holes and tenons for detail orientation is an excellent way to make sure that the welding is later done correctly.
Another cutting technique to keep an eye on, is making cutouts for bending. If you master the right working methods there, you can order your frame in one part that can be bent by hand and welded while perfectly in place. It is a good way to keep the number of parts minimal. Keeping your work floor neat is always a priority.
Advantages of Tube Laser Cutting
All profiles for cutting – Tube lasers, as the name suggests, are good for cutting all kinds of tubes – square, rectangular and round. But it is not limited to tubes only, all kinds of profiles that fit the maximum and minimum outside dimension criteria are acceptable.
All materials – Steel, stainless steel, aluminium, etc. They are all welcome. Although reflective materials have been more problematic for laser cutting, Fractory's partners also have fibre tube lasers that solve this issue.
One operation – Using tube cutting lasers, you can do everything in one go – cut to length and make the necessary cutouts. No need for secondary operations or manual material removal.
Great precision – Our tube laser cutting service provides extremely precise and clean cuts with a small cutting kerf. This eliminates the need for extra work.
Lower cost – Firstly, it is the preferred cutting method for more complex jobs. The ability to produce everything in one go without any extra work keeps the costs down.
Aesthetical solutions – The great flexibility allows developing innovative designs. Improving the looks and functionality of new products raises your value proposition.