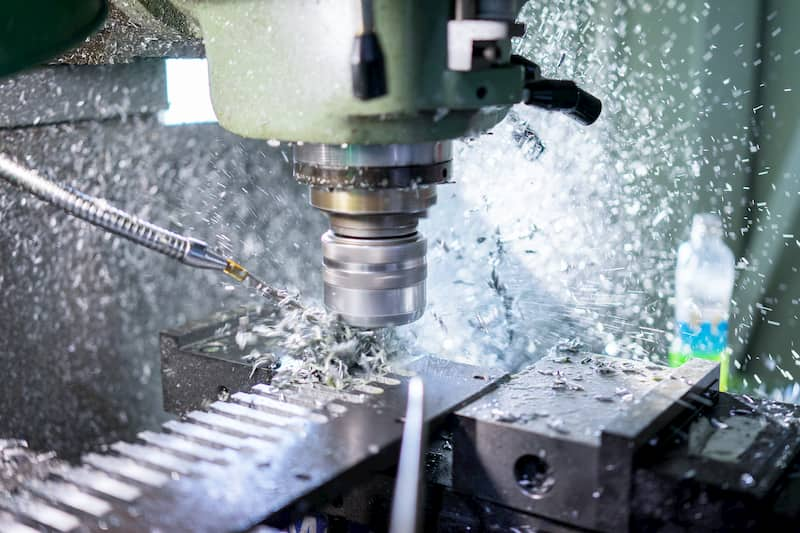 CNC milling services belong to our list of capabilities. The manufacturing method uses a rotating cutting tool for removing metal chips. A continuous process will ensure a part according to your input.
While the rotating cutting head may seem similar to drilling, the two are not the same. Drilling helps you make holes axially. Mills have the capacity to move laterally as well.
The are various milling bits available. Some milling cutters are for axial cutting, others lateral or a mix of both. Axial cutting requires teeth on the tip of the head. Lateral cutting, on the other hand, means that the cutting teeth have to be on the outer face of the cutter.
Fractory has over 25 pre-vetted manufacturing partners with state-of-the-art CNC machines. Also, 5-axis milling centers are available. Some of the stations also have live tooling capabilities to minimize turnaround times. Losing the necessity for changing tools is especially important with larger batches, as it can have a significant effect on the final price per part.