Tube Laser Cutting
Tube laser cutting service with Fractory offers the capabilities to cut different profiles and materials with great precision and flexibility. Carbon steel, stainless steel, aluminum, etc. are all available. We cut round, square, rectangular, oval and other profiles with ease.
Our capabilities reach large radii, varying from 0.5 to 30 inches.
Using lasers for tube cutting has many advantages over mechanical cutting methods like sawing and drilling. These advantages ensure greater flexibility, quickness and precision with a lower overall cost.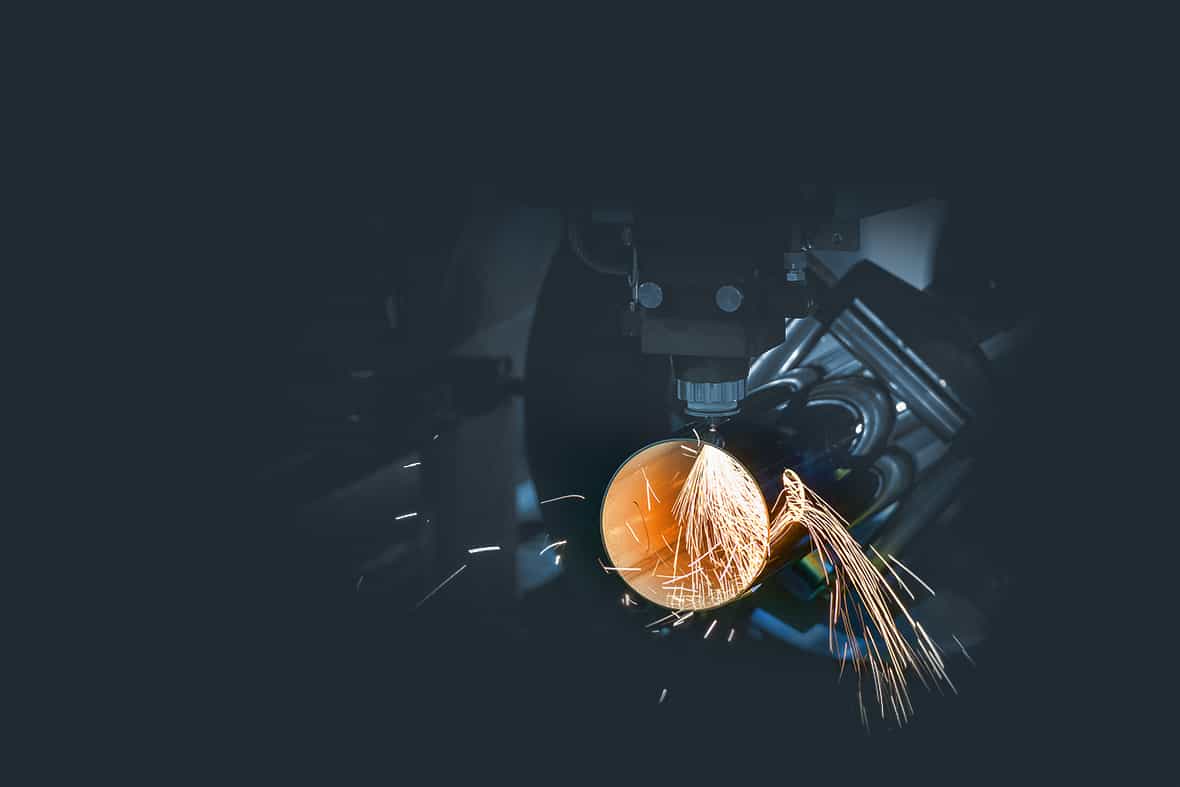 Maximum tube length
Up to 235 inches

Diagonal of tube
Up to Ø10 inches

Rectangular
Up to 10 inches diagonal

Maximum material thickness
Positioning accuracy
Pa:+/- 0.08"
How to Order?
Upload STP files of your tubes to the platform for instant quotes and lead times. Should we not have the suitable material and profile combination, submit the files for a manual quote.
We can also do manual quotes based on the PDF drawing file format but the STP models are still necessary for production.
Delivery Over the United States
We are able to deliver your parts right to your selected address all over the US. Just insert your shipping destination to the ordering form and we will take care of the rest.
What is Tube Laser Cutting?
Tube laser cutters operate on the same principles as regular lasers. Thus, they use amplified laser beams as a means for thermal cutting.
Our manufacturing network provides both CO2 and fiber laser capabilities. Therefore, there are no problems with cutting reflective materials like stainless steel or aluminum, as fiber lasers are perfect for such jobs.
Regular laser cutters can also cut profiles. Especially when adjusted with some extra equipment. Still, they are not comparable to tube lasers in production speed, quality and precision. Therefore, we would definitely advise choosing tube cutting services when looking to produce profiles with cutouts.
5-Axis Laser Tube Cutting
Tube cutting machines come in 2 forms – 3-axis and 5-axis. The 3-axis machinery is more common and lets you cut the profiles perpendicularly to the material. Thus, no bevels or such is possible with 3-axis. At the same time, there are more suppliers available with these capabilities only.
Therefore, we would urge you to use the "cut to normal" function when designing your parts whenever possible. This helps to keep the range of manufacturing partners suitable for the job wider, resulting in a lower overall cost.

Left – cut to normal with flat head; right – 3D tube cutting
The image above exemplifies the difference between a 3-axis and 5-axis machine cut. The traditional laser tube cutting machines can only perform the cut on the left.
3D cutting heads are also capable of providing a similar cut to the one on the right. They result in a closer, snug fit between parts. Such capabilities are becoming more widely available and we can definitely provide them if necessary.
Laser Technology Applications
Laser tube cutting services offer you a vast array of options. When making the most of these possibilities, it can greatly affect the simplicity of making assemblies for welding, for example. The video above by Trumpf may give some ideas.
While there are some solutions that probably need a few tests before successful implementation, there are others that are more commonly used. Aside from the obvious bolt holes, using holes and tenons for detail orientation is an excellent way to make sure that the welding is later done correctly.
Another cutting technique to keep an eye on, is making cutouts for bending. If you master the right working methods there, you can order your frame in one part that can be bent by hand and welded while perfectly in place. It is a good way to keep the number of parts minimal. Keeping your work floor neat is always a priority.
Advantages
Flexibility – As the name suggests, tube lasers are able to cut a range of round, square and other tubes. But aside from these, it is also available for cutting different profiles that match the criteria of maximum diameter and wall thickness.
Selection of materials – The cutting services are suitable for pretty much all the metals, including mild steel, stainless steel, aluminum, etc. Reflective materials may be a problem for CO2 cutting machines but are handled easily by fiber lasers.
Limiting the No. of operations – Tube lasers are able to provide a cutting quality that does not need any post-processing. Also, they can used to perform end cuts, corner cuts, slot cuts, cutting the material to length, etc. without having to change tools. Automating the manufacturing process keeps the final cost low.
Great precision – Unrivalled accuracy and clean cuts make sure that no secondary operations are necessary. Using laser cutting services ensures that the cut parts are ready for use right after coming off the production line.
Lower cost – Automating the manufacturing for complex jobs gives a huge advantage in production speed. Together with a lesser need for manual work makes lower costs viable.
Aesthetical solutions – The great flexibility allows developing innovative designs. Improving the looks and functionality of new products raises your value proposition.