The day has finally arrived – the platform is able to quote CAD files native to SolidWorks.
.sldprt files are now supported!
On top of that, we still work with .stp files as well as .dxf drawings.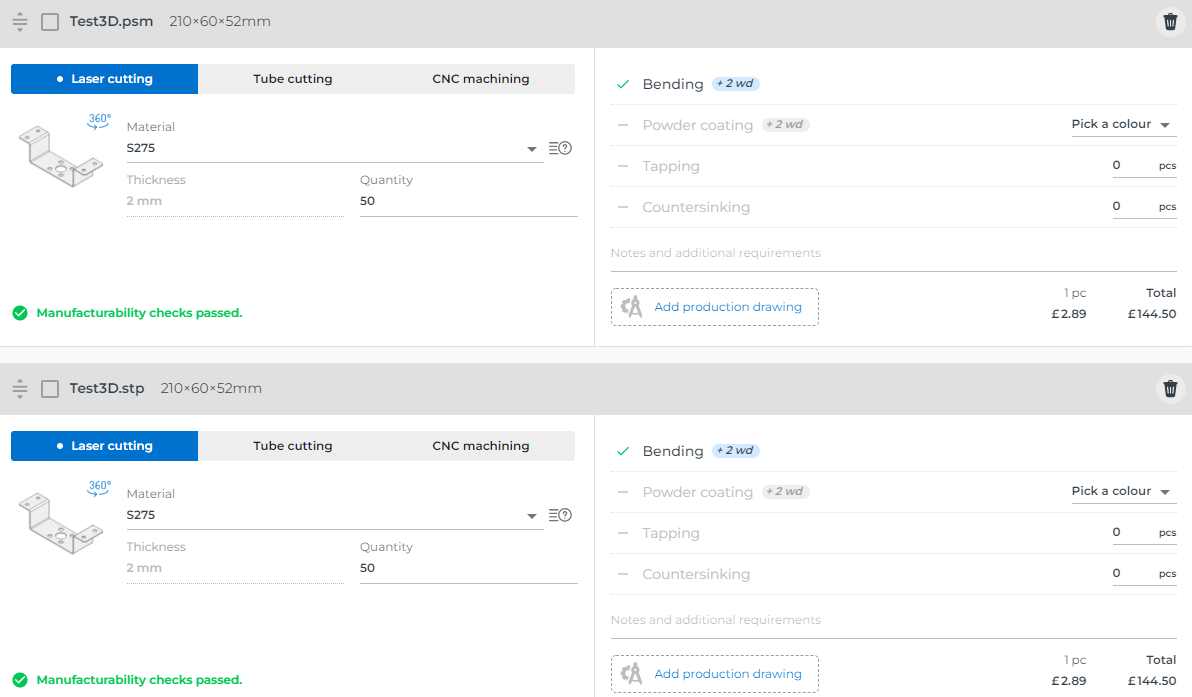 The whole point of this was to further simplify your working process and eliminate another step (haha, accidental excellent pun!) of converting files.