Another year has passed, making room for 2021. As usual, this means it's time for us to reflect on the past year and bring out some of the things we want to accomplish over the next one.
So, let's start by looking how we managed to fulfil the goals set for 2020 and then move on to 2021.
What Did We Achieve in 2020?
We had a lot of ambitious plans for 2020. And despite Covid-19 throwing a wrench or two into the works, we managed to come through nicely with quite a baggage of experience with handling unforeseen circumstances.
Without further ado, here's what Fractory managed to accomplish in 2020.
The Platform
For you, our users, the most noticeable addition is tube cutting on the platform. It conforms well with the other automated features, working smoothly with STP tubes for getting an instant quote.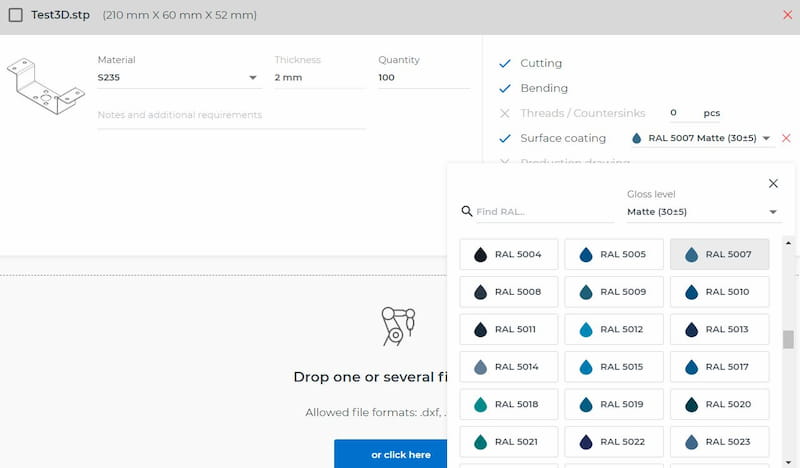 Also, you can now easily select a powder coating for your parts from a list of RAL colours. You requested this feature a lot because choosing a finish on the order form greatly speeds up the overall process.
Our system is now running on a new CAD engine to speed up the processing of parts as well as increase the reliability of the system. A strong base will also allow us to add more new features and increase the level of automation by utilising the engine's capabilities.
We also promised to eliminate the need for manual quotes whenever a part needs countersinking. So we added a stand-in solution whereby you can just add the number of countersunk holes manually to get an instant price. The final solution is still in the pipeline.
New Markets
As you can imagine, this is the area where Covid-19 took the centre stage. The situation made it pretty much impossible to make full market entries, or at least too risky.
While we did automate quoting for the US and increased orders from there significantly, our main focus was on building upon the foundations in existing markets.
Team Expansion
We started 2020 with 24 employees and ended it with 32. Most of the additions fall into either of the two categories – developers or sales engineers. The former group is responsible for adding the features you are asking for and the latter for making sure your orders come in as requested.
Client Base
The initial goal was to quintuple the client base. Until Covid. This target relied heavily on new market entries.
But we did manage to grow our client base by 2.5x while focussing on meeting more of the demands our existing customers have. This approach worked very well to increase the % of people coming back again after a pleasant first, or fifth, experience.
More than 700k Parts
From 100k to 300k and then to 700k. That's more than 400k units added with last year alone. Hopefully we will manage to grow even more in 2021.
There were a great deal of different project from all over the place. Anything from children's toys, Hollywood props, circus inventory and classic cars to solar energy plants, ships, unmanned military vehicles, etc. was on our plate.
Prizes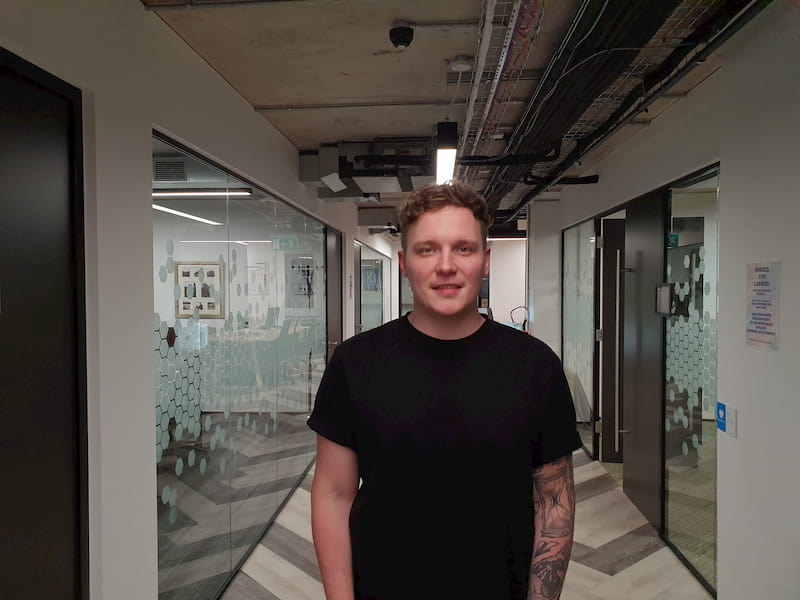 Prizes are never an objective, rather a nice by-product that comes with good work.
The nicest "by-product" we got this year came from Forbes who nominated our CEO Martin Vares in the 30 Under 30 industry and manufacturing list.
What Is Going to Happen in 2021?
So now we come to the part that requires a crystal ball. Or thinking and planning, as we are engineers after all.
What is there to look out for in 2021?
New Functions on the Platform
We are already working on manufacturability feedback. So instead of just telling you "get a manual quote", we will tell you why you cannot get a price on the platform. Which will let you either redesign it for quicker results or go ahead with the existing design by sending it to our sales engineers. But the goal is to make the system smart enough so that the engineer's answer would be the same – change the design as this is not manufacturable.
Accepting native CAD formats is also among the targets. Although still a work in progress, we are looking to support SolidWorks, SolidEdge, Catia V5 and Inventor.
As we said last year, getting accurate pricing for CNC machining will be a tough task but we are on it. Expect automated quotes for both milling and turning sometime over the course of 2021.
Also, we are going to implement automated detection for countersinking, so you won't have to count all the holes yourself in order to add them to the order.
Another feature you have asked for is company-wide accounts that can include many users. They have been in the pipeline for some time now and we are looking to add this option in 2021.
Lastly, we would really like to create a Fractory CAD plugin that displays manufacturing prices instantly whenever you are working on the design side of things.
New Markets
As we see things turning for the better this year and the manufacturing market shifting its gears to accelerate once again, we are going to work hard to expand our operations to more countries in Europe as well as the US. Keep your eyes open, as we might have some surprises.
The Team
Our plans are bigger than they have ever been and this can only be done with outstanding people. So we are looking to add at least another 20 great minds to our team before the end of the year.
Client Base
All the work we do is aimed at one single goal – to get more satisfied customers to the platform. And we are looking to realise our last year's promises this time around by increasing the client base 4-fold through gaining even more traction at existing and opening up new markets.
We hope that fulfilling all the goals above has nothing to do with hoping, as 2021 will be a little more predictable than 2020.
Let's work together for a successful 2021!