Not everyone has access to professional CAD software. But napkin scribbles won't do it for laser cutting. If you cannot find a way to make proper drawings, we are here to guide you towards some solutions.
Manufacturing drawings need to have vectors
Digital images come in 2 forms: raster and vector. Raster graphics contain many small dots or pixels. Image files are usually built using pixels. The problem is that when enlarged, they get inaccurate and aren't really connected to each other. It's more like a cluster of dots.
The solution is using vectors in DXF file format. Vector graphics use points, lines and curves to convey your image. You can zoom in indefinitely, while the quality of a curve remains smooth. Laser cutting needs this quality to get the desired result.
You can convert your raster images
There are some feeless services online to convert your PDFs to DXFs. It is useful when your drawings are simple. But you should still review it for glitches and scale ratio.
Check the scale by measuring the drawing. Make sure the measurements correspond to reality. If not, simple math can get you a ratio of the drawing's measurement to the one needed. Use this to set the value for scale.
Zamzar. The results satisfied us after some testing. The scale got messed up during the conversion but a little tweaking was all it took. You can receive the download link in less than a minute.
Cometdocs. Not much of a difference between Cometdocs and Zamzar. Provided quick results but the scale was off again. Still good enough to get the job done if the quantities are small and some manual labor doesn't put you off.
Programs for creating DXF drawings
There are good options available for making 2D drawings and 3D models. Don't be deterred by the amount of commands available to you. The designing of simple sheets with cutouts only needs proficiency in a fraction of those options. Just be sure you are not using inches instead of millimetres, or vice versa.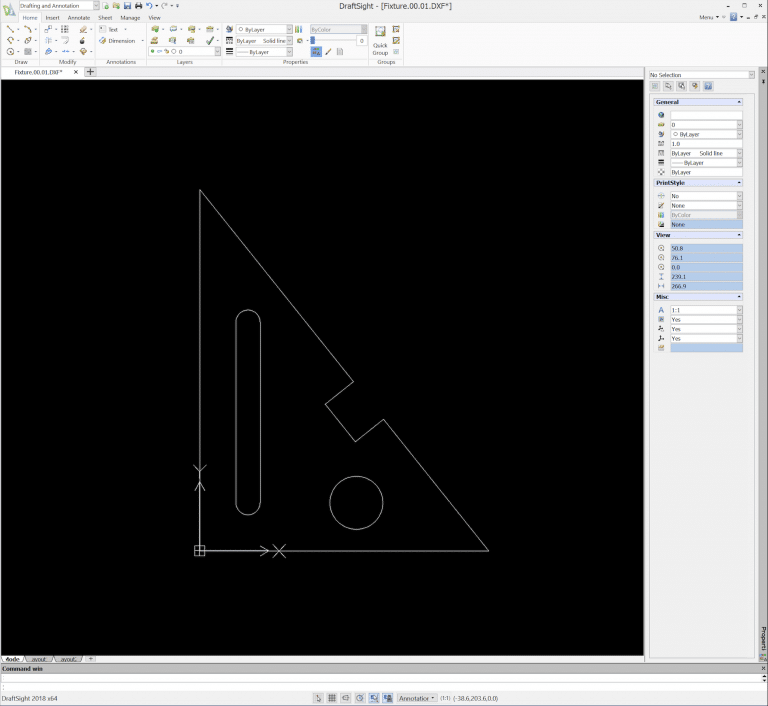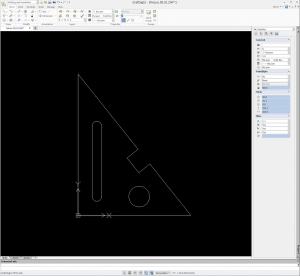 Draftsight. 

A 2D drafting program with a free version available for download

. The differences between the paid and free versions are negligible for the average user. Learning the functions is easy due to Draftsight's strong YouTube presence. Its similarity to AutoCAD makes it popular and Draftsight is the choice among Fractory's engineers.

LibreCAD. 

A 2D CAD open source software

. Recommended by many who don't use CAD enough to warrant a need for buying one. The learning curve is a bit steeper, as the user interface differs more from the CADs we are all used to.

Adobe Illustrator. 

A paid software especially popular amongst artists and graphic designers

. Illustrator uses vectors for making the art. Thus, there is no need for getting any extra software. You can save your drawings as DXFs that are ready for laser cutting.

Fusion 360. Powerful CAD software from Autodesk that has a free version for students and hobbyists (or companies with a revenue under $100,000). They have a great

step-by-step intro to using the program

. After completing this, the lack of any previous 3D CAD experience shouldn't be an issue. There is also a variety of tutorials available on YouTube. For example,

this video shows the ease of making a 2D drawing from your model

.

FreeCAD. An open-source 3D modelling software. Another good solution when modelling is needed. Also suitable when you want to make proper drawings of the models.
Onshape. A lot cheaper compared to other professional CAD programs. A big perk is that all the files are stored on a cloud, making it the ideal program for group work. Student versions exist, so there is still an option to use it for free for own purposes.
Trial versions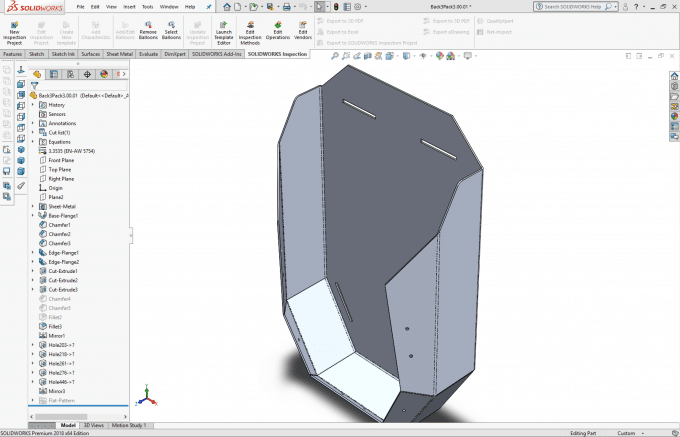 If you only need the CAD software for a short-term project, there are trial versions available. The most popular ones include SolidEdge, Solidworks and Inventor. Each has a testing period between 30 and 60 days. The upside of such a testing period is full functionality and access to more complicated features of the program.
Hopefully you found something suitable from this list. If we omitted a good program unjustly, let us know!