Choosing the right manufacturing sub-contractor for your needs is a difficult task. Engineers usually build up a list of trustworthy sources over the course of years. Still, a need for some help outside that list may arise.
While buying your own equipment may seem like a good solution, it's often difficult to justify it when looking at the ROI. However, many are willing to take the plunge just to avoid setbacks in the production phase when a client is waiting.
This is why we would like to give some pointers regarding the choosing process of sub-contractors. Good sub-contractors help with:
Minimising delays
Reducing inefficiencies
Increasing productivity
Boosting customer satisfaction
Mitigating risks
Developing a positive reputation in the industry
Increasing ROI
Decreasing redundancies
Automating basic tasks
All the aforementioned positive impacts of well-chosen partners mean that the selection process should be quite analytical.
Our advice is especially aimed at mid-size companies looking for partners in producing a variety of projects, not serial production. The process of pinpointing suitable candidates includes such attributes:
Capabilities
Financial strength
Fit for size
ISO standards
Communication
Pricing
Speed of quoting and delivery (capacity)
Test order quality
Trustworthiness over time
1. Capabilities
The first step is identifying a manufacturer's capabilities. Not everyone has a web page that allows you to access that info in a clear and understandable fashion.
However, this does not mean that good fabricators are only limited to ones with a proper online presence. So don't be deterred by that. Meeting interesting companies at expos and through word-of-mouth are also ways to discover new manufacturing sub-contractors. Just send them an email asking about their capabilities.
You can include an Excel template to get a clear overview and avoid misunderstanding about what you are actually looking for.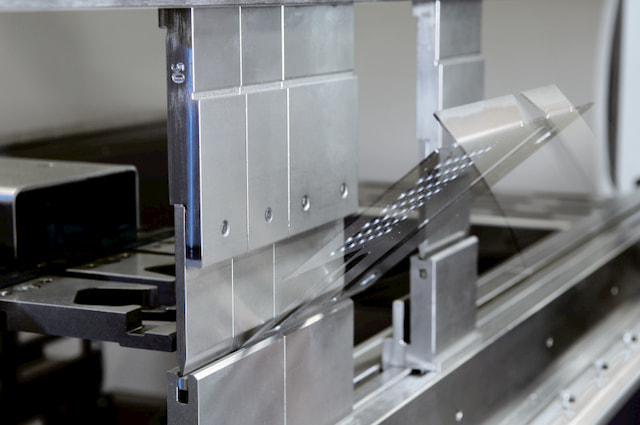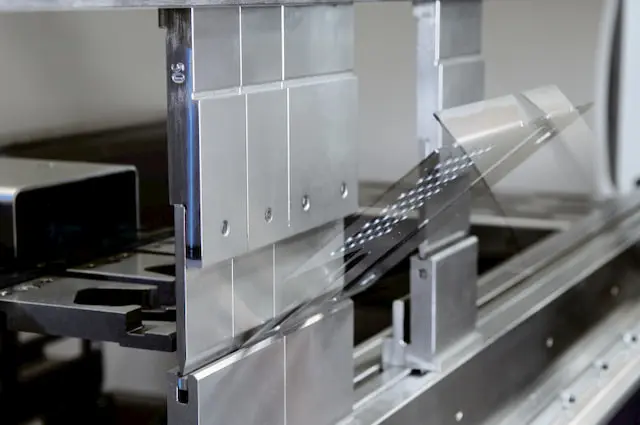 Capabilities include both the machinery at a company's disposal and their willingness to accept different jobs. While some only focus on large orders and are never interested in manufacturing only a few parts at once, others may not have the capacity to execute series production but are well-suitable for your prototyping needs.
2. Financial Strength
This is something we check and would advise you to do the same. The info about a company's revenues is readily available online. Take a look.
Bad credit is definitely a red light and points towards a possible point of failure, should you decide to include such a company in your supply chain.
3. Actual Fit
Would the two companies fit well with each other? Will the relationship work with the respective size and cultures of the two organisations? While huge manufacturing companies probably have the capability to produce pretty much anything, the communication may suffer.
Forming only a minuscule part of their revenue, it is common for large companies to leave the smaller customers hanging. Not all of them, of course. But it's something worthy to take note of.
Are there potential conflicts, such as dealing with main competitors, or are any of the directors engaged in other companies that might compromise confidentiality?
Again, those conflicts are only potential. There is always the possibility to sign NDAs and other agreements that guarantee the security of your intellectual property.
4. ISO Credentials
Most manufacturers display their certificates right on their web page. Look for industry-related ISO standards that show some prowess in a field you are interested in.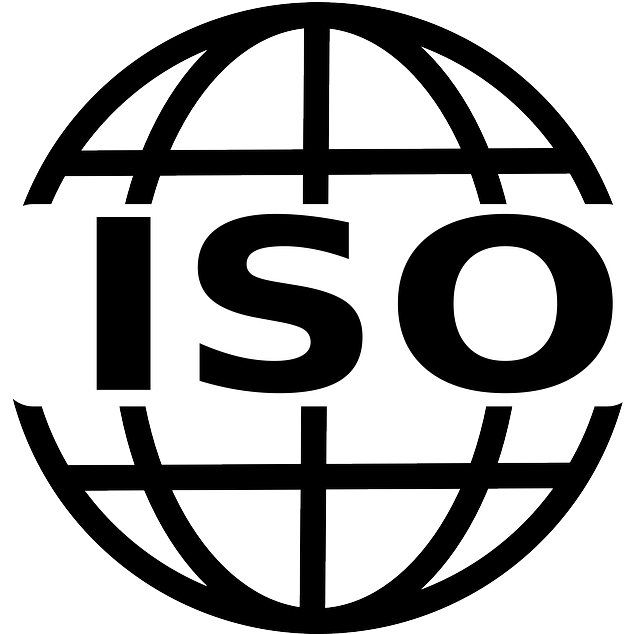 For example, ISO 9001 is a common standard. It shows that a company adopts principles that strive for continuous improvement. Although it is not a guarantee, it is a sign of a forward-thinking culture. This is often reflected in the quality of service.
ISO 9013 ensures that your sub-contractor can provide certain quality cutting. Namely, it brings out dimensional requirements for different thermal cutting methods.
ISO 10204 shows that the materials used come from reputable suppliers. If you have done a FEA analysis and chosen the material accordingly, there should be no failure. Unless your supplier decides to earn some extra by changing the requested material against a cheaper one.
Although such shenanigans seem childish and unprofessional, they are not all that rare. That's why it is also important to understand alternative material grades.
ISO 14001 focuses on a company's environmental impact. A growing concern, it is relevant to many. And maybe also for your customers. So keep your eyes open for that one as well.
Get your metal fabrication quote in seconds
Quote in seconds

Short lead times

Delivery by Fractory
Get quote
5. Communication with a Sub-Contractor
The next step is to gauge a supplier's communication quality. The best way of getting any indication of communication skills is doing it online via email.
Why? Because that's how you usually send your CAD drawings anyway. A good supplier is ready and checking for new jobs constantly. If your greetings email goes unnoticed for a few days and then comes back with a simple "Hey, what's up?", it's a pretty good indicator of lousy communication. Some companies might even have a client portal set up to easily collaborate and communicate in real-time.
It's hard to over-emphasise the importance of communication in engineering. As production updates are mostly still given manually, you need someone you can rely on for information. Your client probably doesn't accept "Sorry, I am not sure about the delivery date because of my sub-contractor" as a good excuse.
In this step, you should also ask about their capacity to take on more jobs as per your requirements. If the workshop is full all the time, there is probably no point in proceeding with the lead.
6.-7. Speed of Quoting & Prices
So after you have established some interest from the other side and gotten swift responses, send in a request for price.
Choose something that you have manufactured before to compare the prices. Add parts from different materials into the mix and get separate quotes for each.
While a supplier may be bad with aluminium, it does not mean their prices cannot be good with stainless or structural steel. Therefore, getting one price for everything in bulk does not let you make a proper comparison.
If your quotes come in suspiciously low, there is probably a good reason for being suspicious. While the market varies quite a bit, someone lowballing the average by a large margin is probably doing something off. And it is usually visible when the first order comes back.
Carrying out a survey recently, we saw that half of the engineers wait 2 to 3 days for a quote. Of course, the time depends on the size and intricacy of the order. So consider this.
But overall, we think that a customer should not wait more than 24 hours for a quote. You can use the same sifting principle for picking your suppliers.
8. Test Orders
Start small. Even if you are left with a good impression, there is too much danger in forwarding a large bulk of parts you require on short notice to an unknown manufacturer.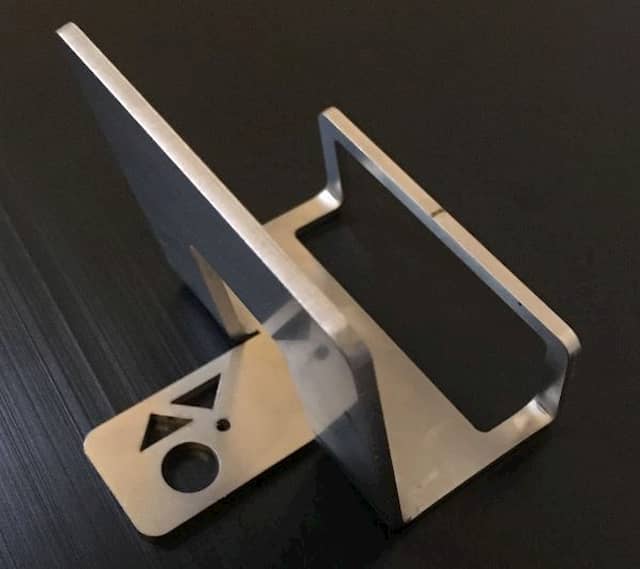 There are probably two good options here. You either order some parts that you actually need but are not in a hurry with. Or something more complex to see how the manufacturer can handle the quality.
Quality is when the customers come back and the products don't.
Aluminium cutting is notorious for leaving heavy burrs. Difficult bends are not achievable without the right press brake tooling. A quality finish for such parts may be a source of confidence for the supplier's abilities.
9. Quality Over Time
If you are satisfied with all the attributes mentioned above – listed capabilities, ISO accreditations, financial stability, communication, speed of quoting, pricing and the quality of your test order – you are good to go.
Just be sure that you are constantly evaluating a sub-contractor over time. As we all know, things happen in engineering. A manufacturer hires a trainee and he is learning the trade of making your parts. A faulty part may somehow pass the quality checks.
Reclamations are, unfortunately, a part of the manufacturing industry. Just note when they happen and record how your supplier handles these cases. Is he trying to pin the blame on your poor drawings after initially accepting them as sufficiently well-done? Or does he take responsibility and find a quick solution to the situation?
There is probably no need to discard someone from your list of partners just for some hiccups. However, frequent accidents point to a larger problem that may stem from larger company-wide changes.
Then it is wiser to start the searching process again. After all, profitability does come down to numbers.
Why Trust Us?
Fractory has over 30 pre-vetted manufacturing partners internationally. While our platform allows the clients instant quoting for CAD drawings and models, the production side is left to our partners
As we take full responsibility for every step of the process – from quoting to manufacturing quality and delivery – we must have a highly optimised supply chain in place.
And we have seen over time that finding good suppliers is not always straightforward. After a great initial impression, the confidence quickly plummets when faulty products start rolling in. You can imagine how many companies we have had to go through to have 30 manufacturers on board.
Though we, of course, have some extra steps in the process in the form of different agreements and multiple checks, the process is roughly the same. And we are happy to share it with you.
Conclusion
Hopefully, this guide gave you some ideas on how to qualify potential manufacturing sub-contractors. Finding good trustworthy partners may not be simple but it is essential to achieve good quality products. After all, you can make the greatest CAD models but if they are not executed as per instructions, it means little. Our survey brought out some of the main issues with manufacturers today and those are not always easy to avoid.
If all this seems like too much work, you can always turn to Fractory for sheet metal fabrication. We have done the work for you to ensure quality manufacturing with short lead times. The cloud manufacturing platform gives instant quotes for CAD drawings and models, so the problem of waiting for days can be left in the past.