Christmas time is meant for family, friends and other loved ones. And you love us, don't you? Then spend the next 5 minutes with us to reflect on what's been done in 2018 and what can you look forward to in 2019.
What Did We Achieve in 2018?
2018 is about to end and we are happy about it. Not because it was a crappy year. Rather the opposite. This year's progress gives us confidence to move on. We have made great strides in every aspect and here are some highlights.
The Platform
Lots of work has been done behind the scenes. Literally, because even we cannot see the developers who are in a separate room. They have contributed resources towards improving our algorithm, resulting in a more accurate pricing service.
The IT crowd made sure that you don't have to order every material separately any more. Everything can be done in one batch.
Our homepage got a makeover. The new design is more intuitive and easier to use. And we started constantly updating our blog to share industry knowledge with you.
6 New Team Members
Fractory started with 3 founding members. Today, we have 9 people in the team. We added 3 mechanical engineers, 2 software engineers and a media specialist in 2018. Team chemistry is of great importance and we have developed a good connection in a short time-span.
More Than 100,000 Parts
You produced more than 100,000 parts with us. The ordered parts were for self-driving cars, boats, tractors, children's playgrounds, robots, stairs etc. Our sales engineers helped with their knowledge and advised how to manufacture those things, gaining lots of insights along the way.
175 Unique Customers
You are a multinational bunch. We got orders from Estonia, Latvia, Lithuania, Finland, Sweden, Norway, Bulgaria, the Netherlands, the UK and the USA. In total, 175 companies trusted us with manufacturing their parts.
Manufacturing Partners
In 2018, we greatly expanded our manufacturing network. New partners joined from Estonia, Latvia, Lithuania, Finland, Sweden and the UK. Each has their own strong points. We outsourced the work accordingly to assure the best possible quality.
Capital Raised
People believed in our idea. A shake-up in an old industry seems inevitable. Investors from Estonia, the Netherlands, Japan, the USA, Austria, Finland and Belgium voted with money, backing us with €290K.
Prizes
Fractory's growth didn't go unnoticed with juries either. That resulted in some prizes at different competitions:
We value all those achievements but EuroBLECH stands out. Having this kind of recognition from the world's largest fair dedicated to sheet metal production is a source of great pride. For us, it shows that the industry has been anticipating a solution we are now offering.
Growing Revenues
Our revenue grew steadily over the course of 2018. We managed to exceed our own expectations by doubling the revenue stream quarterly.
What is Going to Happen in 2019?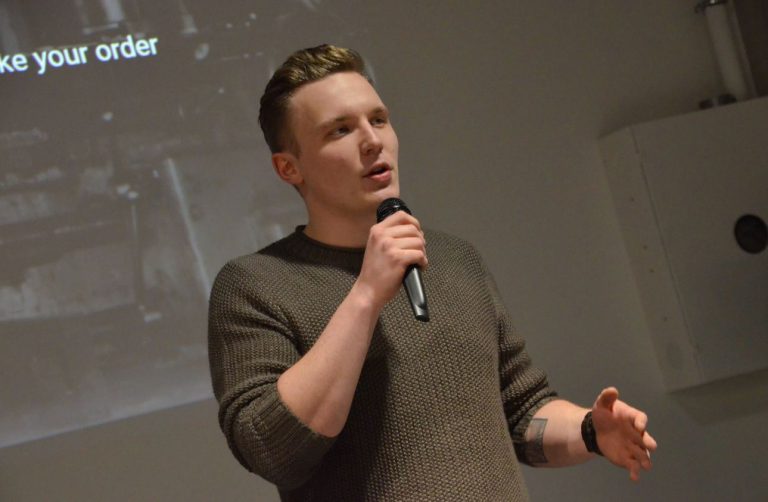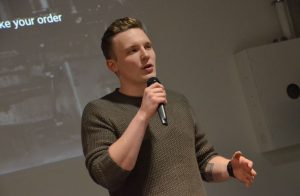 Our CEO's horoscope foresees a spiritual shift in 2019. Luckily, nobody cares. Together we have made our own plans that do not conform to the foretold destiny. Here is what you can expect.
New Functions on the Platform
A good house is built on a lasting foundation. So we are going step-by-step. First, we launched automated laser cutting pricing. What next? The calculation algorithm will be further improved using machine learning. The pricing will be done using historical data, so the computer compares your details to other parts that are alike. The final offer is based on that comparison to ensure greater accuracy.
Another function will be added. We are going to offer automated prices for bending. This is done using 3D models that are also good for laser cutting. No more need for drawings!
We are also adding new file formats. Alongside STEP files, your native CAD models and drawings will be supported.
Lastly, we will add the possibility to re-use past orders as the basis for a new one. Along this, we are going to enable you to process multiple quotes at once.
New Markets
We've had orders from all over the place. The need for our solution is there and we are going to ease your burden. First, we are opening the UK market and then comes Germany. We are looking for manufacturers in those and bordering countries. These manufacturing meccas can provide you with great services and having more resources nearby will further shorten the lead times.
Expanding the Team
Doubling our software development team is a priority. To achieve our goals, we need more bright minds helping to turn our ideas into reality. Continuous development is paramount to staying ahead.
Also, more sales engineers with a production background will join us. We can see how much you value their support and advice. Engineering companies come across very different projects and our engineers share their know-how to get the best result.
Quintuple the Client base
Our goal is to increase our client base five-fold. New markets open opportunities and make our solution more feasible to many of you. 
Wider Material Selection
Today, some popular materials are still asked via e-mail. We shall include many new materials, including high-strength steels, in the drop-down list for easy selection.
Holidays
Firstly, we want to wish everyone happy and quiet holidays! We hope to see you back next year to continue this journey with us.
If you are one of those people who seeks an edge at a time the competition is resting, you can rely on us. The automated platform is online and so are our partners. Order your sheet metal fabrication from us!